MRAssociates

 — What we do
We provide advice and training in relation to the housing benefit scheme including representation before the First-Tier Tribunal and Upper Tribunal
Advice

We solve problems that require specialist advice

Representation

We provide professional representation

Training

We show you how to run your services effectively
Specialist housing benefit advice
Whether you need advice about a local authority request for information or support regarding a complex housing benefit issue, our experienced team is on hand to ensure you receive clear guidance at every step.
We will
Advise you on all aspects of the housing benefit scheme
Respond to correspondence from housing benefit departments
Liaise and meet with housing benefit departments on your behalf
Ensure you are managing housing benefit issues effectively
Help you receive housing benefit payments quickly for new occupants
Advise you on the merits of appealing a housing benefit decision
Draft specialised tenancies or licence agreements for your supported accommodation
Attend board or trustee meetings in a specialist advisory capacity
Establishing your status
For your occupants to receive the appropriate housing benefit payments, it's essential your accommodation is awarded the correct status. We can assist you in obtaining 'exempt accommodation' or 'specified accommodation' status for your supported housing services.
We will
Provide you with an overview of the 'exempt accommodation' and 'specified accommodation' rules
Ensure the appropriate support documentation is in place
Advise you on how to meet the criteria as a not-for-profit organisation
Ensure your constitutional documents comply with legal requirements
Draft specialised tenancies or licence agreements for your supported accommodation
Produce management and support agreements
Provide relevant job descriptions and employment contracts
Liaise with housing benefit departments to agree exempt accommodation or specified accommodation status
Setting your rents
Are your occupants receiving all the housing benefit they're entitled to? We have helped hundreds of not-for-profit organisations optimise their rental income so they can provide the best quality services to the vulnerable occupants they house.
We will
Assign one of our specialists to assist you in setting your rent or licence fee
Advise you on all the relevant costs that can be claimed via the housing benefit scheme
Help you calculate the time staff spent providing care, support or supervision
Identify the housing benefit eligible and ineligible service charges and core rent charges
Check you have evidence to support your charges
Prepare a schedule of charges for your property and submit the information to the housing benefit department
Respond to correspondence from the housing benefit department regarding the charges
Negotiate the new charges with the housing benefit department with reference to legislation and case-law
Representation at tribunal hearings
If the matter is already with the Tribunals Service, we can prepare written submissions, draft witness statements, manage tribunal directions and provide representation on your occupants behalf or by instructing a barrister (in England and Wales) or advocate (in Scotland). This is because we have Licensed Access with the Bar Standards Board and are recognised by the Faculty of Advocates as a Direct Access Body.
Judicial Review and Ombudsman complaints
If your case needs immediate intervention it may be appropriate to initiate judicial review proceedings to challenge the way in which a decision has been made. In other cases it may be advisable to involve the Local Government Ombudsman who will investigate the complaint in a fair and independent way. If this is the case, we can work closely with you through every stage of the process.
Customised courses
All our training sessions focus on aspects of the housing benefit scheme as it applies to supported accommodation. For all our customised courses, we work with you to assess the areas of training you and your staff need and create tailored course materials that target specific areas of the scheme. All courses are presented by one of our housing benefit experts who can deliver the sessions at your premises.
General courses
Some recent courses have included: an overview of exempt accommodation (basic and advanced levels); avoiding non-commerciality and contrivance problems; understanding excessive and ineligible service charges; dealing with rent restrictions in exempt accommodation; managing housing benefit appeals and representing at the First-tier Tribunal.
Who should attend?
Whether you're a trustee, director, senior manager or front-line staff member for a supported housing charity or organisation, you will find our customised or general courses give you and your organisation practical, applicable knowledge. All our one-day, half-day, evening courses, seminars and briefings focus on how housing benefit legislation affects you and your occupants.
Mark Rodgers is the go-to guy for housing benefit issues in relation to supported housing in the UK; he has an outstanding track record in this area with scores of supported housing providers.
See entire recommendation
Our Services
We deliver a friendly and cost-efficient service to UK supported housing providers
If you're a supported housing provider, you may feel frustrated and overwhelmed by the complexities of the housing benefit scheme. We're here to help, through our specialist consultancy services.
In our experience, many issues can be addressed with an exchange of documents and a number of telephone calls. But where matters need to be dealt with at a higher level, we can represent your organisation and your occupants in any dispute with your local authority, as well as representing your occupants at a tribunal. If necessary we can also instruct a barrister or advocate directly to act for you or on your occupants behalf.
When it comes to supported housing issues, MR Associates are without question the UK's leading consultants.
See entire recommendation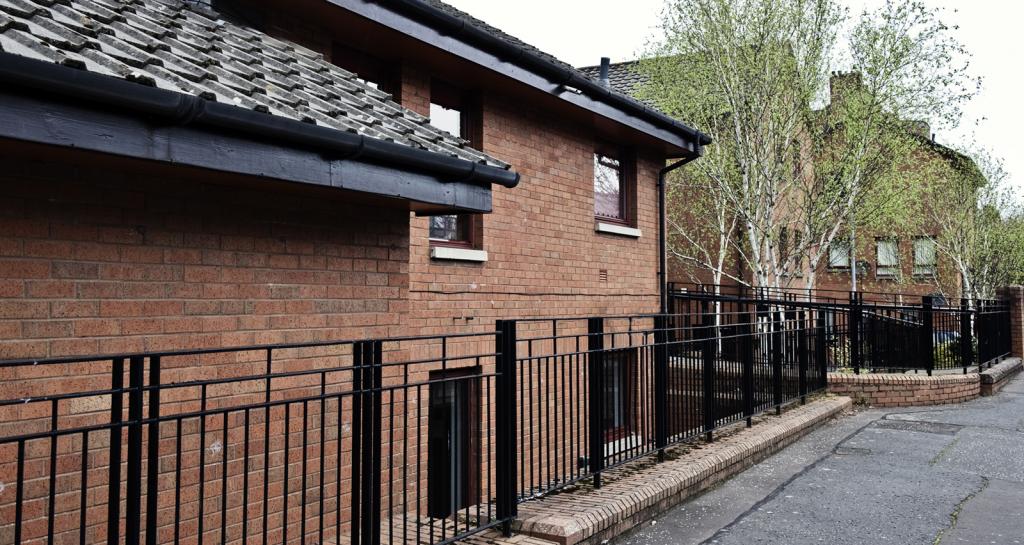 As a result of Mark Rodgers' work we received a back-payment from the council in excess of £139,000. Our future now looks more promising than we could ever have believed possible.
See entire recommendation
Rent recovery services
Helping UK supported accommodation providers recover 'written'-off' housing benefits
We can work with you to recover housing benefit owed to current or former occupants by the local authority. Our aim is to leave you in a position where your occupants no longer build up significant rent arrears by providing you with advice on arrears control and management arrangements.
MR Associates are leaders in the field of maximising housing benefit income. Our rental income has risen by a substantial amount and we can now refurbish refuge accommodation to the high standard we aspired to. This would not have been possible without the expertise of Mark Rodgers.
See entire recommendation
Free consultation
Contact us for a FREE 20 minute consultation